There are so many eCommerce sellers popping up online claiming they have the golden formula to make thousands of $$, after only a few days/weeks on Amazon and eBay – without any start up capital. Do NOT believe in this! They are all scammers, in the sense that it is unrealistic to make that kind of money in 30 days, with no money up front! They just want you to pay huge amounts of money for their training.
Are These Statements Familiar To You?
#1. Make $5000-$10.000 in the next 30 days.
#2. We will offer you a product that generates $40K per month.
#3. We will show you the hottest products that sell the fastest on Amazon.
#4. Start an online business with NO money out of your pocket!
#5. We will be giving you wholesalers you can call up and get great deals for huge profits.






Do you recognized any of these statements? They are common sales pitches for you to take the bait. You often find these sales pitches on Facebook or YouTube, and they are meant to instantly lurk you in with promising fast cash for hardly no effort. In most cases, the advertising follows a webinar or workshop, where they show you the basic principles on how to sell on Amazon and/or eBay.
They make it sound incredible easy to become successful, and make the big bucks on Amazon or eBay. They may even take it as far as stating that you can run your Amazon business, just from investing 15 minutes per day.
Oh boy, that is sooo far from the truth!
Like on all seminars that are meant to be selling something, they always have a successful and charismatic entrepreneur as a speaker, who talks about his incredible success. This, to get you motivated and in awe. The speaker may even show off his fancy dream car to make you even more motivated to want what he has. The speaker always ends the seminar with a promise of money successes, IF you go through with the training they are pitching.
They then charge you a rather expensive fee to get access to their training. Everything from $999-$35.000. They may start with offering a low entrance fee, but there are ALWAYS up-sells. Remember this!






They will tell you to pay more and more to get access to the part of the training, where you can learn how to cash in most money. This is where they make their money! NOT from being successful Amazon sellers, like they claim!
Ask them to see their actual PROFITS, not sales. I bet you will find that they do not have much to show for, apart for the income they make from their paid courses.
Is It Worth It To Pay For Amazon Training?
Is it worth it to spend a huge chunk of money to take these Amazon courses?
My answer is NO.
Why do I claim so?
First of all, the statement that they will help you make $5000-$10.000 in 30 days, is just NOT POSSIBLE. This may even be difficult for established eCommerce sellers, during months when business is slow.
There is NO WAY you could make these amounts of money, without a start up capital.
It it as simple as this:
It Takes Money To Make Money!
To make profits of $5000-$10.000 per month, you have to be a professional licensed reseller and have invested 4-5+ times the money in inventory. Or you may have invented a really good product to private label, with a good profit margin and that is selling like hot cakes.
However, to private label your own product is a process, which takes time, effort and capital. You can hardly complete the whole manufacturing period, the shipping to Amazon's warehouse/s, the label prepping, product branding and get people to find your unique product in 30 days!
Only the lead-time of manufacturing your private label product is, in most cases, 30 days. Not to mention the search for the right manufacturer who will offer you a fair price and who you can trust.
I do not understand how anyone can fall for this?
Only a person who is desperate for money, with no prior experience from eCommerce could possible fall for this. But they should NOT. Everything these programs are teaching, you can find online. More about this further down.
What Are The Amazon Training
Program Teaching?
eCommerce Model #1: DROPSHIPPING
What the (claimed to be) Amazon gurus are teaching you, is in most cases; dropshipping. For you that do not know what dropshipping is, it is an eCommerce business model, where you do not have to keep any inventory.
The dropshipping process in short; when a customer purchases a product from your eCommerce store or listing on Amazon/eBay, you purchase the product from a third party supplier/wholesaler to a cheaper price, and then have the supplier ship the product directly to the customer. As a result, you as merchant (seller) never sees or handles the product.
However, their claim that you do not have to pay any money up front is FALSE, FALSE, FALSE. There are several explanations to this:
First of all, Amazon only pays out profits from sales every 14 days, so it will take at least 2 weeks before you get access to the customer's payment. Amazon is also withholding a certain percentage of your money for possible returns.
If you are dropshipping on eBay, PayPal withholds the payment from the customer until you have provided a tracking number. Sometimes even longer. They may release the funds faster after you have shown a good track record for a period of time. NOT immediately as a new seller!






You can therefore not use the customer's payment to dropship. You will need capital to fulfill your initial orders. I would say that you will need at least $2000-$3000 to start a dropshipping business, which is based on my own experience.
You can read more about dropshipping and my own experience as a dropshipper in these blog posts:
eCommerce Model #2: PRIVATE LABELING
Some of the Amazon training programs also teach private labeling. Private labeling means, according to these training program standards; to find a "best seller" on Amazon that is not brand sensitive and basically copy it. I have tried this as well.
Back in time, before all these online gurus popped up, private labeling was only considered when you actually invented your own unique product. Not just copied a product, not yet a big brand item. I do not know what to think about this "copy whatever you want and make it your own" model. It feels a bit over saturated right now.
Back to the actual private labeling process…you then look for a manufacturer that can produce your product for a good price. You may also want them to add your packaging design and logo, and possible also make some customization to the product.
People most often look for manufacturers overseas (from China). You can find these manufactures on websites such as: alibaba.com, dhgate.com, or aliexpress.com.
You can find information about the whole process of private labeling and important steps to consider in prior article:
Do Not Pay For This Information!
You Can Find It Online
I would highly recommend to not pay for these costly Amazon training programs. If you set away some time to gather information – you can basically find everything you need to know about selling on Amazon and eBay – online.
YouTube is a great channel to get all necessary information. There are tons of tutorials on how to start your own Amazon/eBay business on YouTube, and what eCommerce business models that are the best.
Watch the webinars from the Amazon training gurus and get bits and parts of valuable information from them, but do not fall for the bait to actually pay for the training. Just search for the next webinar or YouTube clip and collect the information you are looking for.
It is also very beneficial to read articles from eCommerce bloggers, and to search different forums such as: reddit.com, Amazon seller central forum or the eBay seller forum. You will find answers to most questions on these forums. You can rely on the fact that tons of people have been exactly where you are right now. They all needed help and answers to their questions, so there is a big chance your question is already answered.



How can I claim that you can learn everything you need to know on how to become a successful eCommerce business owner online?
I make this statement purely from my own experience. I learned everything I know today from searching information online and especially from watching YouTube tutorials.
It may take a bit longer to collect the necessary information and gain enough knowledge, when you are doing it yourself, but you save lots of capital that you can invest in inventory instead.
What Is The Best eCommerce Model?
From Experience
I have worked with both eCommerce models presented above. I have been dropshipping for 1.5 years now, and have private labeled my own product – sourcing it from China. I have made many beginner mistakes, but learned from them. I managed to move on and are now focusing on the business model I consider the best; online retail.
Even, that I am in a pretty early stage using the online retail business model, I strongly believe it is the #1 safest and best way to ensure a continuously growing Amazon business.
Find more information on how to quickly scale your Amazon business here:
What Is Online Retail?
Online Retail – Sell Brand Products That Are Already Selling
The online retail business model is based on only selling well known brand items that are already selling. There are ways to make a good estimates on your market, competition, profits, and how many units you will sell in a month.
Another benefit with online retail is that you do not have to spend money on costly marketing efforts. The brand owners have already taken care of all branding and PR of the product. You Basically only need to focus your energy on buying low and selling high.
However, there are some steps to take before you can start using this business model.
To begin with, you have to register your business and get a resale certificate. You do not have to incorporate, so it is not as difficult as it may seem. You can find a 10 step checklist in: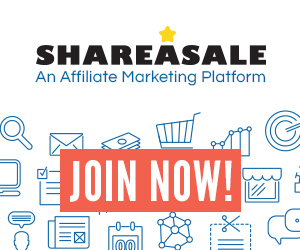 Second, you need to go through a brand approval process with Amazon. Find a brief tutorial in how to do this in:
Although, like everything in the money making process, it does not happen overnight or by itself. Online retail is a time consuming business model. You have to spend hours after hours doing product research to find profitable products and supplier/distributors you can get a good deal from.






If you are planning on selling in the U.S., you HAVE TO purchase your inventory from authorized American suppliers/distributors. If not, you will not get brand approval from Amazon to sell the particular brand. A regular invoice from, for example; AliExpress will not work.
You can read a further developed presentation of online retail here:
There is a young man with name Beau Crabill who has extensive knowledge of online retail that I enjoy to follow. He shares really good, valuable information on YouTube. Beau has a course too, but my viewpoint is that you do not need to take it. His bait is to get access to his authorized suppliers, but I have read comments from his students inside the Facebook forum that they have to search for suppliers themselves.
Needless to say, I do believe Beau Crabill offers great value in his course, but you honestly learn so much from just watching his channel and the rest you can find online, or figure out yourself.
*Correction – Beau Crabill left a comment below on December 31, 2018, clearing out that he does not provide his students with authorized suppliers. He teaches how to fish for them.
Hell No, I Do Not Have Time Or Feel Like Doing The Research Myself
If you want to save time and not have to research all this information by yourself, I offer an apprentice program, where I support and help you through all the steps of:
Registering your business
Getting a resale certificate
The product research process
Finding authorized suppliers
Seeking brand approval, and so forth.
For more information, contact me at stina@thefutureisyourcreation.com or read more about the apprentice program here.
If you have plenty of time and no rush in starting your own business, I recommend you to just browse the Google giant.
Best of luck to you all!
Stina Pettersson
Founder – The Future Is Your Creation
Email: stina@thefutureisyourcreation.com
thefutureisyourcreation.com
---
About The Author
Stina Pettersson is an aspiring entrepreneur, who is working on achieving her goals as an affiliate marketer/blogger, real estate investor and eCommerce business owner.
Stina Pettersson is originally from Sweden, but have resided in the U.S. for the past 6 years. She started her American journey in Miami, Florida, and recently moved to Austin, Texas.
Stina was active as a professional dancer for 21 years, but after ACL surgery in both knees, she was forced to slow down her dancing. She is now back to her roots, with her beloved horses, and also enjoys every day out in nature with her two adorable dogs, Max and Abigail.
Stina has the gift of being able to receive communication from the spirit and extraterrestrial world, which she also loves sharing with her readers.
"My main goal is to always maintain a flexible lifestyle, where I set my own schedule. Even that I work harder than many, I love what I do every day and have the opportunity to help other people, which is a huge gift."